Finance Center
We're here to help you through the process of buying your new vehicle!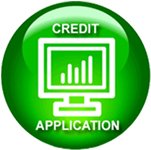 From beginning to end, our experts will be able to provide you with excellent knowledge, service, and a great low rate for your new or used car. If you are in the market for a new, or a used vehicle, come visit us at our Automobile Blvd location. We'll help you get the vehicle you want, at an affordable price. Click on the green button to the right to get started.
Why wait? Contact us or stop in today! Whatever your automotive financing needs may be, we'll work hard to earn your business. Click here to start your loan application.

No-Hassle Trade Evaluation
Our trade-in experts at Silver Springs Ford Lincoln will give you the most market reflective vehicle pricing for your used car, truck, van, or SUV. click here

Buy vs Lease
Buying a car is easy, how you pay for it is a little more involved. If you're looking for information on what works better for you click here.
Auto Finance Vocabulary

Buying a vehicle is an easy process. Like any industry, however, the financing world has its share of odd and sometimes difficult to understand language. Here's a short list of the most common terms used during the finance process:
> APR:
The Annual Percentage Rate

> Assignment:
A transfer of a loan from one lender to another

> Base Price:
The costs of a car with standard equip incentives & freight

> Certificate of Title:
A Legal document issued by a state at the time of sale

> Co-signer:
A person who takes on a loan if the orig. borrower stops pay

> Default:
Failure to meet the terms of the loan

> Interest:
A percentage charge for a loan

> MSRP:
Manufacturers Suggested Retail Price

> Refinance:
When one loan is used to pay off another

> Term:
The length of the loan, 24, 48, 60... months

> Underwriting:
Verifying the data used to obtain a loan